About Us
The ever-increasing demand of Brands to expand their footprint across the spectrum and Property Owners looking for reputed Lessee to rent, Corporate Real Estate is witnessing a sea change and phenomenal growth. This growth has occurred along many dimensions. In such times, driving business decisions from data can improve overall efficiency, productivity and profitability.
Who We Are?
Rent2Company is India's first-ever Digital Platform in Corporate Property Management Services aided by various Property Algorithms to assist in decision making.
It provides a platform both to the Property Owners and Corporates to interact with real time data and conclude Lease deals hassle free. It has been designed to ensure that both the Brands and the property owners are in a win-win situation, thus having a lasting relationship. The website offers a virtual space where each stakeholder can track the progress of their property transparently throughout the property acquisition process.
What we do?
With over a decade of practical and technical expertise gained by working in close association with top brands across industries, we offer end-to-end solutions in corporate property management. The portal is formulated to allow the property decision makers gain a bird's eye view on each property posted on the website. It incorporates various technology-aided tools for a thorough comparative study, thus resulting in faster and smoother decision making. We follow an approach called "BRIM" :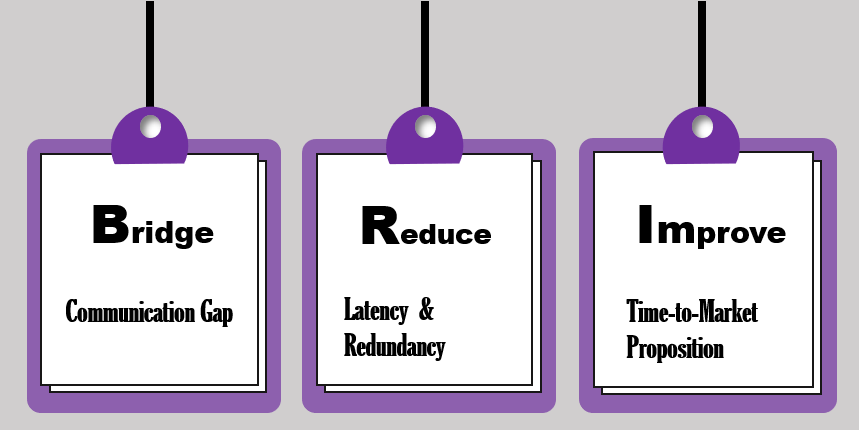 Leasing process involves people with unique mindset and goals. We bridge the communication gap and improve transparency between the real estate stakeholders by translating the concepts of one group to another!
Using our well designed step-by-step pragmatic approach to corporate leasing, we strive to reduce latency and redundancy in the process of property acquisition. This generates lasting value for all our customers, clients and stakeholders.
In order to improve time-to-market proposition, we work parallelly with the key stakeholders involved in a project for a smooth and seamless experience each time.
How we do it?
We have a strong agile team that includes Project Managers, Business Analysts, Site Surveyors/Inspectors, Legal Experts, Architects, Interior Designers and CRMs. These professionals are adept at understanding business needs, financial and legal aspects of a site, space planning and significance of customer experience.
We leverage combination of data and knowledge, art and science together to guide decisions in real estate planning and maximize return on investment. Basis our on-ground experience, we have designed a simple yet effective algorithm that delivers real time performance data and enables fact-based, strategic decision making.